For many people, Super Bowl Sunday is the day to celebrate touchdown dances, favorite teams, awesome plays, and football traditions. For those who aren't major sports fans, the big game can still prove to be an opportunity for food, fun, and camaraderie. From the biggest game of the year to the best TV commercials, to a spectacular halftime show, Super Bowl Sunday can provide something for everyone. If you are hosting a watch party this year, from kickoff to the trophy presentation, you'll want to ensure everyone gets what they want out of the big day.
A well-planned party will ensure that your event is the big winner of the day, no matter the final score. You'll need to consider the food, drinks, fun, and games to throw an awesome party. While the big game will be the focus of the day, your party can shine with cool cocktails and fun games like online football squares. Let's take a look at some tips for planning the perfect Super Bowl watch party.
Food is the most important aspect of your party.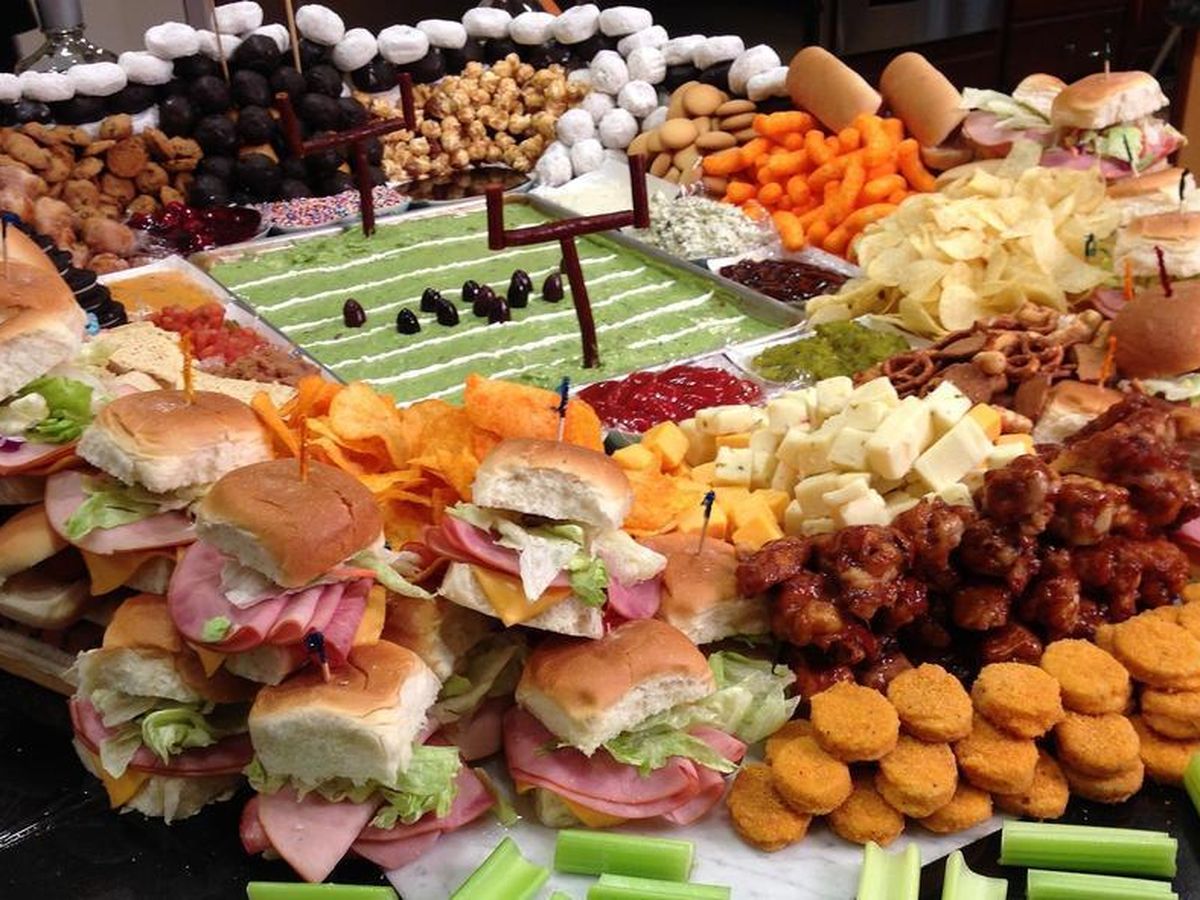 The key to throwing the best watch party this year is great food. Along with Thanksgiving, Super Bowl Sunday is one of the biggest days for eating in the United States. It is estimated that close to 12.5 million pizzas are ordered on Super Bowl Sunday, and close to 28 million pounds of chips are eaten. Additionally, 1.25 billion chicken wings are cooked annually for the big game, and 8 million pounds of guacamole are also consumed. Given a large amount of food prepared and served for the Super Bowl, it is an essential part of any watch party.
Depending on your guests, you'll want to make sure that you have the right grub for your crowd. Aside from pizza, chips, and chicken wings, items such as chili and specialty dips are also popular football foods. If you want to step up your party, you could consider a hot bar with things such as meatballs or tacos. You should also consider desserts such as football-themed cupcakes to ensure that you have a diverse menu.
Beverages are the perfect complement to your party.
Similar to food, Super Bowl Sunday is also one of the biggest days for alcohol consumption. It is estimated that 325 million gallons of beer are consumed annually on the big game day. Aside from beer, you can create some signature team-oriented cocktails to add variety to your party. You will also want to have some non-alcoholic options for any guests who choose not to drink. Try to include some sodas or fun mocktails so that nobody has to drink only water while celebrating the big game.
Interactive games add different elements to your party.
From bingo cards to Super Bowl squares, there are several things that you can do to elevate the fun at your watch party. One of the traditional activities at many watch parties is football squares. Party guests can buy squares that align with various possible score outcomes. At the end of each quarter, the guest with the square corresponding to the last number of the high score wins. You might also have a larger prize for the winner at the end of the game. This can also easily serve as a fundraiser for your favorite cause or charity.
Aside from squares, you can also add some games that relate to the commercials, the halftime show, or specific players. You can also bet on the game MVP, player speeches, or reactions. From betting games to bingo, you can create an elevated experience for your party guests during the football game.
While the big game will be played in California this year, your party can be the happening spot away from the game with the right touches. You'll want to think about the food, beverages, and side games that will invite the fun to your party.